St. George's Episcopal School is a private preschool under the auspices of St. George's Episcopal Church.
St. George's Episcopal School serves children ranging from 3 months to Pre-K. Our school day is 9:00-3:30, Monday through Friday, with an extended care options from 8:00-9:00am (Early Birds) & 3:30-5:30pm (Fun Zone).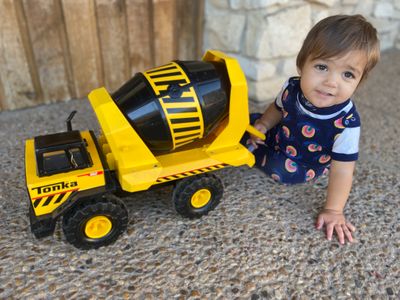 Mission
St. George's Episcopal School is an inclusive community, inspiring children to love learning by nurturing each child's mind, body and spirit.
Philosophy
The purpose of St. George's Episcopal School is to provide a well-rounded program for the children of St. George's Church and its surrounding diverse community. Through our programs of School and Extended Care each child can grow and develop spiritually, cognitively, physically, emotionally and socially within a Christian atmosphere. We believe each child is a gift of God, a unique person valued for his/her own worth, growing and learning independently. A love of learning is fostered through an environment that is rich with opportunities for growth in a variety of activities and experiences, both indoors and outdoors. By offering a wide variety of developmentally appropriate activities and materials, The School gives every child the opportunity of building self-esteem while experiencing challenge and success.