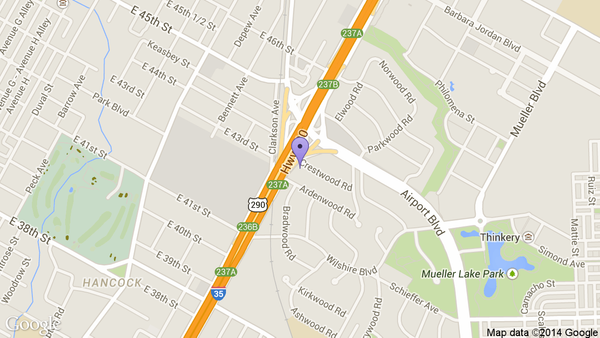 Contact Us
4301 North IH 35
Austin, TX 78722
p: 512-452-6063
f: 512-532-8137
c: 512-673-2288
info@stgeorges-austin.com
Driving Directions
From I-35 coming north from the south: take the lower level of I-35 at the split to exit at 38 1/2. Stay on the feeder road past Fiesta and a few blocks north. You will pass Ardenwood see the church on your right. Turn on Crestwood and the school is on your right.
From I-35 coming south from the north: take the 38 1/2 St./Airport Blvd. exit, but get over to the right lane as you exit. Turn left in this lane under I-35 and take your first right after the freeway, called Parkwood. The next right you can take is Crestwood, turn right here and you will see the school up on the left.
From Mueller Development on Airport Blvd.: go west on Airport Blvd. until you see a divided median just before you reach the I-35 intersection. Turn left on Parkwood at this median. The first right is Crestwood. Turn right and you will see the school up on the left.