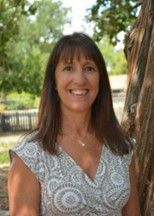 Jerri's Bio
The Head of School, Jerri Thompson, has 40 years of experience as an early childhood educator, administrator, trainer, and consultant. She started her work in early childhood as a teacher and then moved into the area of administration. Jerri has developed a passion for teaching adults, consulting, advocacy, and developing curriculum and assessment tools for young children. She published the Thompson's Scope and Sequence and Assessment Companion Tools for children Birth-Kindergarten that St. George's uses to guide teachers to develop a rich curriculum and evaluate the children on their growth and development.
Jerri is also a Master Registered Trainer through the Texas Early Childhood Development System, and a Child Care Health Consultant. She began her own training and consulting business, ECEToday.com. Through this business, she travels around Texas delivering impactful presentations for administrators and teachers in the field of Early Childhood.
Her calling to be an educator started at a young age and she is committed to helping others develop this passion for the young.