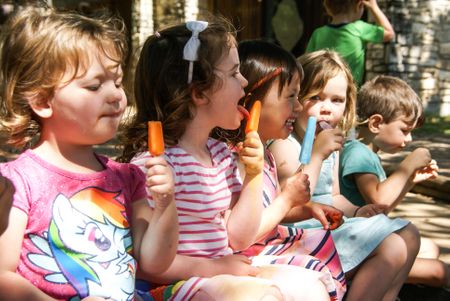 St. George's Parents, Teachers & Friends Organization
St. George's PTF is a parent, teacher and community run organization that supports the mission of St. George's Episcopal School by creating a positive union between the school, students, parents, teachers and community.
PTF is the driving force behind fundraising and providing additional resources to St. George's Episcopal School. At St. George's, we feel that parental involvement at every stage of children's educational development is essential. In order to be an active part of the school's mission, program, and activities, all parents are invited to join St. George's PTF Organization. The PTF also works to foster closer relationships among parents at the school, speak as a collective voice through a dedicated seat on the School Board, coordinate volunteer efforts at the school, and organize school fundraising activities.
Join us for PTF Meetings every 1st Wednesday of the month from 8:30-9:30am in the Wright Houes!
Score some St. George's gear for your little dragons here! Visit our Zazzle store to find t-shirts, onsies, hats, and mugs to help you represent! Kids love wearing their St. George's t-shirts to school on Spirit Day Fridays!